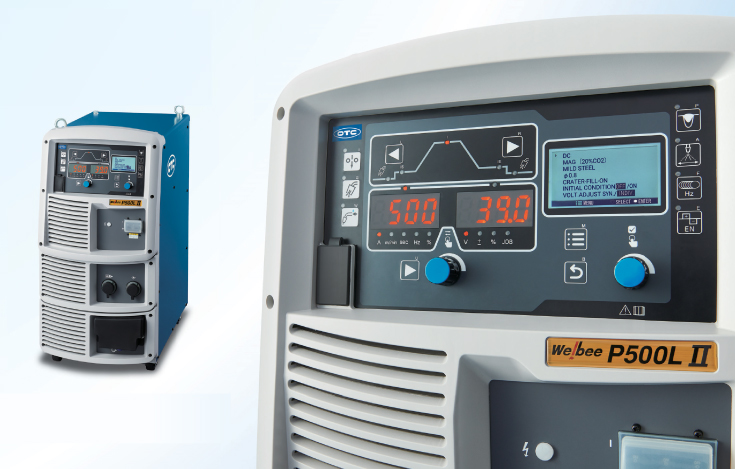 The concept of retrofitting current robotic systems has taken on greater popularity in the last year as manufacturers seek more affordable and faster options to help maintain a competitive advantage in demanding markets.
This is especially true with welding robots. Upgrading and retrofitting with new welding power sources vs. replacing welding robots often saves time and costs.
Employees do not need to be trained on how to operate new robots. Investment into new robots can be phased in over time. Spare parts that are stocked for the robots can still be used.
Retrofitting a Welding Robot with a New Welding Power Source
With the right retrofit, the manufacturer immediately sees increased throughput and higher quality welds.
OTC DAIHEN's Welbee II welding power sources are known as a leader in innovation, providing the highest efficiency and quality in arc welding while having seamless integration with OTC DAIHEN, FANUC and Yaskawa-Motoman robots.
A wide range of connection options are available, including connections for robots with an analog interface and newer robots with a digital interface.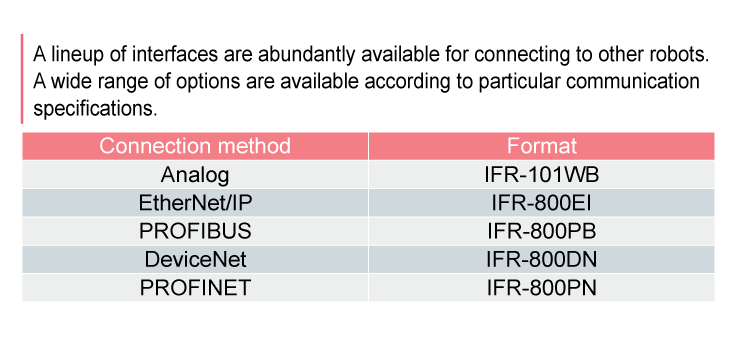 Features of the Welbee II Welding Power Source
Some of its most advanced features include: real-time monitoring to alert changes needed before spatter creation, easy monitoring of polarity and voltage signals and an on-screen guide of recommended parameters for the best weld.
The Welbee II series also includes a user-friendly control panel and an on-screen display of the supported functions, errors and data tracking. Compare all the Welbee II welding power sources in the buyer's guide chart.
Here are more details on the top features:
Large Display Panel
The display panel includes a 7-line readout to give the operator an easy overview of the machine settings when welding. In the ready-to-weld mode, the display shows the welding mode, material, gas type, wire diameter, travel speed and any special conditions.
Intermittent Welding Mode
In this function, the welder can be set for an "ON" welding time and an "OFF" welding time. This allows the unit to be set up for intermittent welds being made on a tractor or side beam device. It can also be used in areas that have a bad joint fit-up.
Function F38 for Polarity and Voltage Signals
The high quality of OTC DAIHEN's Welbee power sources has been due in large part to our real-time monitoring of the power supplied to the arc and our ability to change that power before spatter creation. Function F38 makes it easier than ever before to monitor the polarity and voltage signals.
On-Screen Welding Guide
With this guide, the operator can select weld joint, base material, weld size and the machine provides the suggested parameters for this application.
SmartPulse for Mild Steels
This advanced welding software, SmartPulse, allows for high-speed welding of mild steel. The technology decreases voltage and keeps spatter to a minimum while reducing undercut at the weld toes.
Low Silicon Solid Wire Mode
This technology provides a stable arc with a good bead appearance and minimal spatter, even on zinc-coated materials.
Stable Arc on Aluminum
Manufacturers who weld aluminum parts and products know welding heavy plates can be a challenge. The Welbee II includes software for 5000 series wire on a heavy plate to provide a more stable arc, more constant current, good penetration and good bead profile on aluminum.
Additional features of the Welbee II series include:
All are inverter based.
Each has the capacity to store 100 programs.
All are driven by a set of specially made microchips (ASIC) that have a 20 nanosecond (1 / 50,000,000 sec.) processing speed.
They have built-in interface boards that allow each of them to be used manually, semi-automatically, in hard automation or robotically.
Self-diagnostics and basic data collection are built in.
There is a USB port to allow the download of data and programs in addition to uploading new software.
The mechanical design of each unit shares most of the same structure. Also, the top and right-hand side that contain the microelectronics are virtually sealed from the outside. This greatly reduces the influence of damaging environmental elements such as grinding dust, dirt and high moisture from affecting the more delicate components.
The left and central areas of the units are a wind tunnel design. With air pulled in from the left side center, it is projected across the heat sink elements by on-demand fans. This design requires that the cooling air only has to travel over 1/2 the depth of the unit and then only draws in potentially dirty shop air when cooling is needed.
Being inverter-based units also allows them to be both Constant Voltage (CV) and Constant Current (CC) units. CV is conventionally used for the GMAW and FCAW processes, and CC is used for SMAW, GTAW and Plasma Arc Welding (PAW). Some units also have DC Pulse and DC Wave Pulse capabilities


OTC DAIHEN — Your Robotic Welding Solution
At OTC DAIHEN, we are your one-stop, advanced welding and robotic system supplier. We can produce everything you need - welding power source, robot, torch, wire feeder and all the know-how and integrations to apply it to your toughest welding challenges.