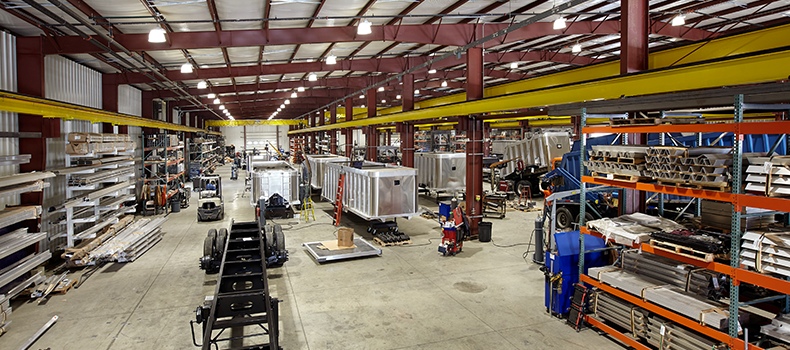 In production, we're seeing more automation as time goes by. What started as machinery seen only in the most high-end factories is becoming the standard. If you're planning on using automated welding machinery, you're in good company. But when is the best time to add welding robots to your automated production line? Should you close things down temporarily and try to get them in quickly or wait until a better time? How do you determine when that better time falls? Though these are tough questions that will depend on your company, we've got some easy answers to help you along the way.
When should I automate welding processes in my production line?
Timing is very important in the changeover process. You don't want to end up with problems in your production line when it will cause serious issues for your business. Here are some ideal times to automate your line, along with a number of times to avoid.
First, you'll want to look at any upgrades you can make before the changeover that will not impact your production line. Will you need to bring in heavier wiring? Run lines for your shielding gas? Set up networking to get the new machines communicating properly? Any of these tasks that can be done ahead of time will make the changeover process much easier and less stressful.
Does your business have a seasonal slowdown that may require laying off workers or finding work for them to do during that time? That's a great time to look at changing over your machinery.
Are there holidays where many of your workers are away? Many companies take advantage of holiday lulls to get automation installed and operational.
Do you retool your machines at the same time each year? This is a perfect time to install new process equipment on your line.
On the other hand, are you anticipating the start of a big new contract? If you are, you'll either want to get the work done ahead of time or after the bulk of the contract is complete. You don't want to make a bad impression on a client if things don't go as smoothly as planned.
The same applies for times of the year that have traditionally been busy in your business. Try to aim for quieter times to get the work done.
Are there new technologies in development that would make a significant difference compared to currently offered welding robots? It may be worth waiting a little while, but don't put automation on hold indefinitely waiting for technology that may or may not appear.
When you make the decision to switch to an automated assembly line for your welding needs, these tips will help you find the perfect time to make the change. If you're not sure what type of machinery you need to use, we're always here to help. At OTC Daihen, we've provided nearly a century of leadership in innovative welding technology and are ready to help you prepare your business to weather the next century with the best possible welding equipment and automation. Contact us today for more details on getting your production line rolling more efficiently.