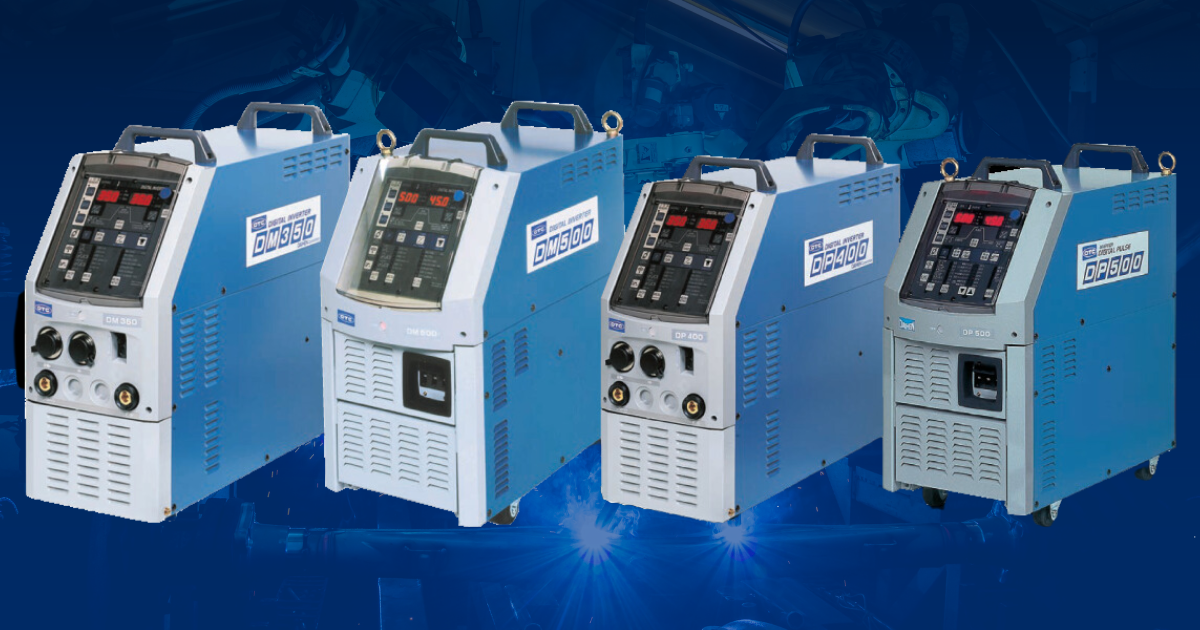 The D Series, including the DM350, is known for its simple interface, high-quality weld in low current range, compatibility with arc welding robots and more. The D Series power source has been phased out from distribution in the United States and replaced with the Welbee II series.
Learn more about the Welbee power source series in our Comparison Chart and Buyers Guide. Also, support and training are still available by OTC DAIHEN for D Series products.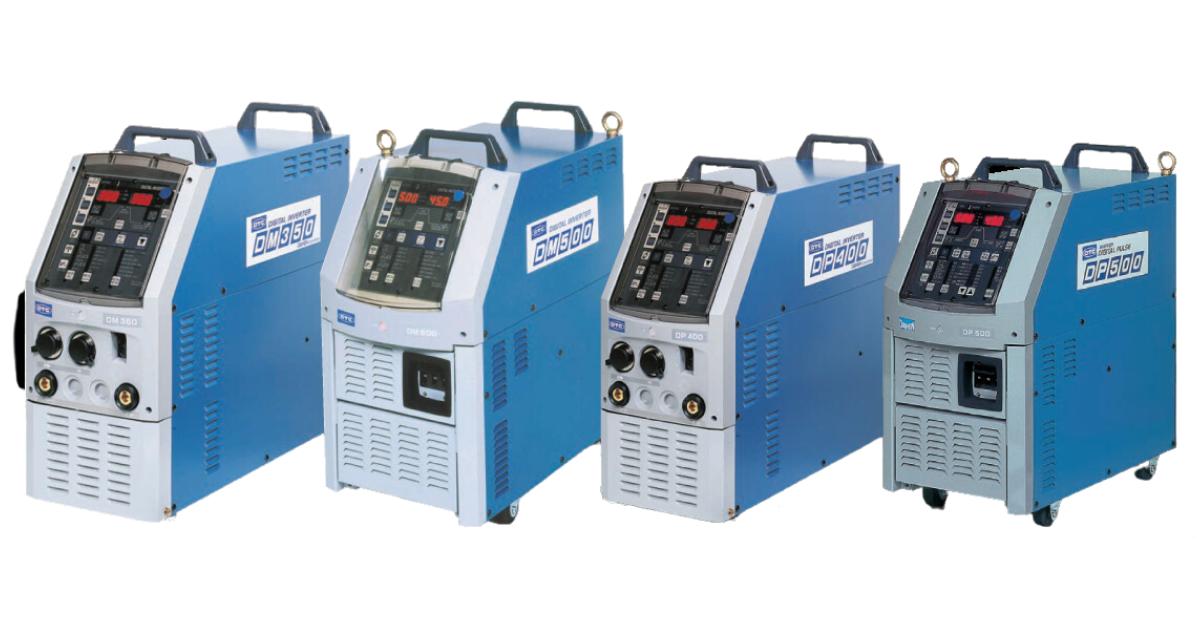 Digital Inverter Series (D Series DM350-500)
The D Series was among the first in its class to feature digital control. This new technology revolutionized the CO2/MAG Welding world.
The power source, ISO 9001-registered, was designed for higher quality and efficiency. The product catalog boasts:
Spatter-free with digital electronic reactor
Stable welding quality by penetration adjustment function
Perfect arc starts for reliable welding operations
Standard 4 roll feeder type with encoder
Want to purchase a used D Series power source?
Check out our selection of used and demo products available.
Features that Made the DM350 Best in Class
Less Spatter Generation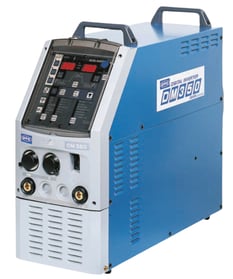 High accurate control of current waveform in the short circuit period granulates and generates few spatters.
Stable Arc Control Within Full Range of Current
Stable welding control from 30A to 350A. Excellent for complicated join welding and out-of-position welding.
Digital Electronic Reactor Control, Supporting High-Quality Welding
OTC's original Digital Electronic Reactor controls output voltage accurately, not only in the short circuit period but also in the arc period.
Substantially Improved Arc Starts
By programming wire run-in settings, stable arc starts are achieved for spatter-free welding. With automatic welding, the number of start errors is drastically reduced.
Penetration Adjustment Function for Stable Weld Quality
Even when the wire extension is changed while welding, penetration is maintained, and welding defects are prevented.
Touch Panel Control for User-Friendly Operation
This touch panel control is based on One Key One Operations, and LED indications can easily be operated with gloves on.
D Series Comparison Chart
While the D Series is no longer distributed in the United States, used options are available. OTC DAIHEN used equipment, which includes welding power sources, robotic welding equipment and welding robots, are in gently used condition, as they were no longer needed due to an application change or production line change. Used equipment is often a perfect fit for a manufacturer looking for equipment ASAP and at a bargain price.
New Technology Replaces the D Series
The D Series, introduced in 2003, was replaced with the more advanced OTC DAIHEN Welbee series in 2010.
The original Welbee has been developed even further with the Welbee II power source series, which is its most advanced technology yet. The Welbee II delivers the highest efficiency and quality in arc welding. This series of power sources have:
Advanced, user-friendly control panels.
Additional operating functions to allow the welder to select a variety of settings to enhance the welding operation.
Real-time monitoring to alert changes needed prior to spatter creation.
Easy monitoring of polarity and voltage signals.
An on-screen guide of recommended parameters for the best weld.
SmartPulse technology for high-speed welding of mild steel.
Technology to create a more stable arc on aluminum.
OTC DAIHEN - YOUR ONE-STOP SOLUTION
At OTC DAIHEN, we are your one-stop, advanced welding and robotic system supplier. We produce everything you need - welder, robot, torch, wire feeder and all the know-how to put it together and apply it to your toughest welding challenges.