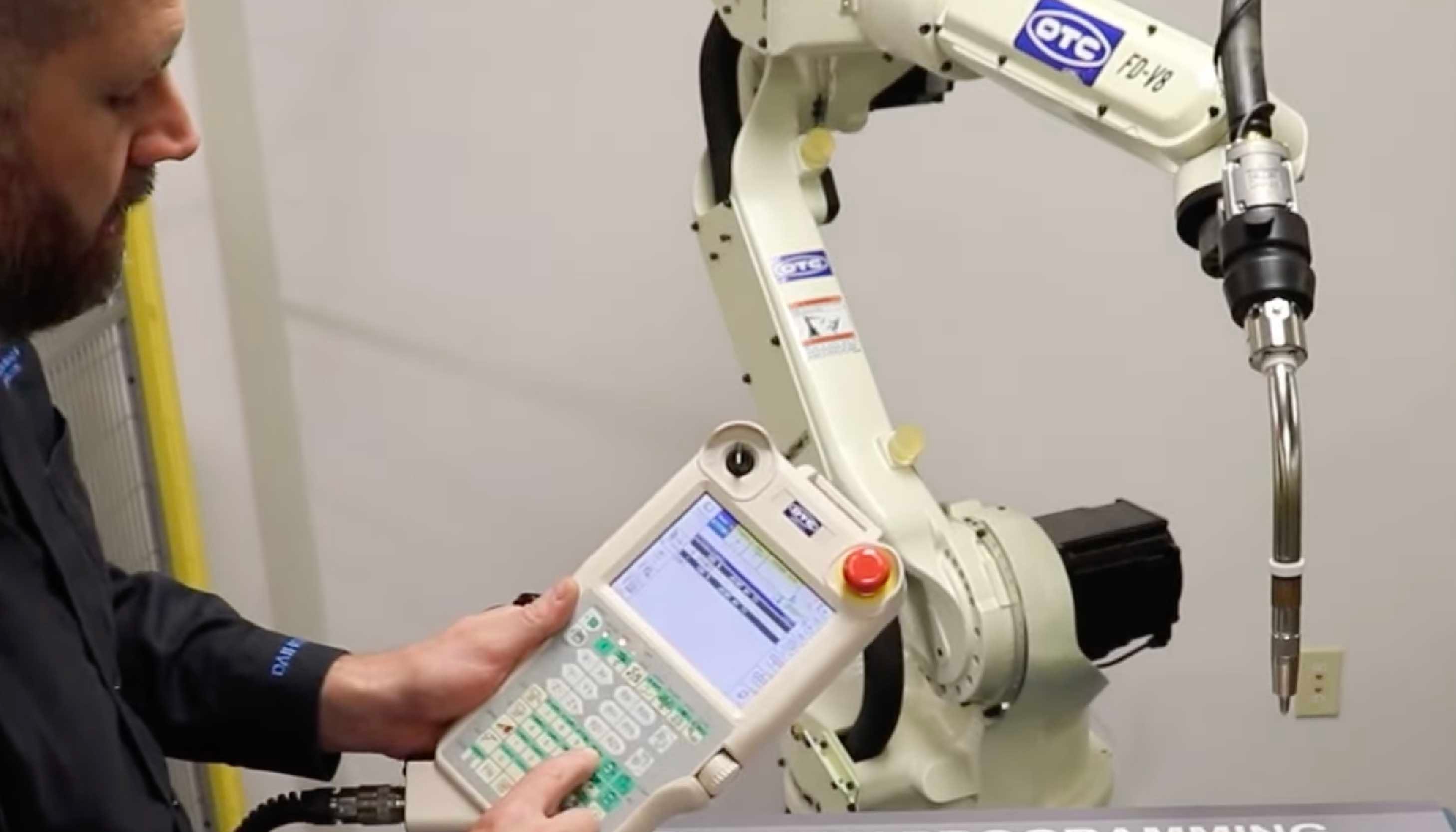 Jason Robinson, OTC DAIHEN assistant manager of technical service for North America, walks through how to program OTC DAIHEN's FD-Series welding robots using the teach pendant. Find the video tutorial below.
FD Series Teach Pendant
Jason begins the video tutorial explaining the features of the FD 21 teach pendant. On the front is a display panel, keypad, teach playback selection and an e-stop. On the back side of the pendant is an enabling switch with three positions allowing for servo power or no servo power. The robot moves around using the axis keys on the front of the teach pendant.
How to Move the Welding Robot Using Coordinates
Jason next shows how to move the robot around using joint coordinates, robot coordinates and tool coordinates. See how to move each joint around individually, how to maintain the same torch position, how to change the torch position and more.
How to Create a Program for a Welding Robot
In the final section of the tutorial, Jason walks through how to create a program for a linear movement and for an arc or simple circle. Learn how to record points in space, joint interpolation, start position and end statement, how to check the program and more.
Watch the Tutorial Here:
The FD21 is one of several easy-to-program robot controllers by OTC DAIHEN.
OTC DAIHEN Robotic Welding Training Programs
OTC DAIHEN provides a wide variety of hands-on welding classes to help users of all experience levels increase knowledge, hone skills and reinforce safety practices. All instructors are active service and application engineers with extensive knowledge in welding solutions and the welding industry.
Classes are open to customers in North and South America and are held weekly at our Ohio headquarters. On-site sessions can also be scheduled at your facility.