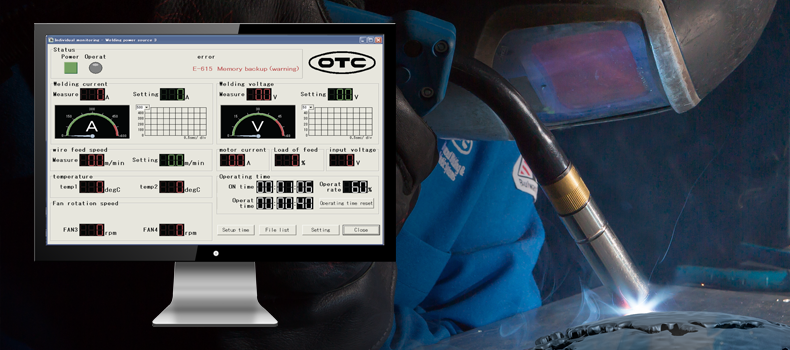 When welding operations are a vital part of your assembly line, being able to monitor and control the weld quality is important to your final product. But how do you keep track of what's happening across the line and ensure that welding operations remain within parameters during the process instead of catching mistakes after the fact? Whether your line is involved in manual or robotic welding, our Welbee power source can help. Here's a little more about our solution to your welding quality woes.
What is Welbee? An Introduction to Automated Weld Quality Control
We've all run into the issue. You have your production line in full swing, getting everything going. Then your quality control manager comes over and tells you that there's a serious problem. Approximately 15% of the pieces coming through are failing weld checks. Suddenly, you've gone from a great production rhythm to having everything come to a screeching halt while you figure out what the problem is. Is the wire feed off? Are there too many or too few weld points per inch? Is the amperage or voltage too high or low? It can be an absolute nightmare trying to get everything sorted out.
But what if there was a better way? What if you could hook in a welding power source that would analyze every single weld, whether you're using robotic welding cells or manual welding technicians? What if it would automatically maintain specific parameters for your welding operations and predict when a weld that hasn't even been started will have issues based on past performance? That better way is here with Daihen's Welbee power source series.
Basic built-in features allow monitoring of wire consumption, arc on time, number of arc starts and upper/lower parameter limits.
If you require additional monitoring, the Welbee power source can be tied in using wireless, or LAN access to PC monitoring software.
The system can be controlled using our free Android app available through the Play store on a wide range of mobile devices, allowing front panel changes, and other functions to be made remotely. The app can handle up to eight Welbee systems.
USB connectivity allows you to develop the perfect program on one machine and then clone it quickly and easily to other Welbee power sources off the standard USB drive. Our free updates can be managed the same way. The PC monitoring software also allows this function.
Predictive software in the power source allows for preemptive maintenance based on past performance. When a worn liner or tip needs to be changed, Welbee notifies you before you lose weld quality.
Automates welding quality control by monitoring specifications. When a spec is missed, the power source can turn on a warning light, shut off the robot, send a message and several other ways of alerting you to a problem.
Worried about losing information during a power outage or other issue? The Welbee system can record up to six hours of data on a simple USB data stick.
CSV file output allows for easy creation of graphs and charts to provide a visual demonstration of what's happening on your welding production line.
Monitors waveform, wire used, spontaneous changes in current and voltage and many other issues during welding operations.
As you can see, our Welbee power source can provide you with real value and improved performance along your welding line. At OTC Daihen, we've spent the better part of a century providing revolutionary technological breakthroughs for industrial welding. If you have any questions about Welbee or any of our other high-quality welding solutions, please feel free to contact us today.