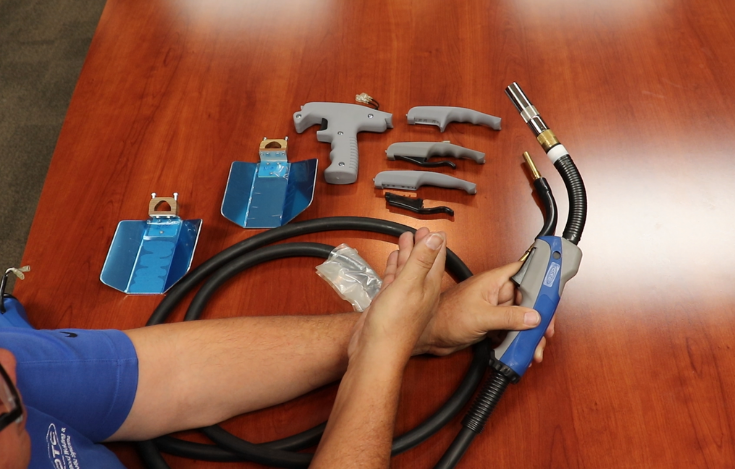 Customers often ask us about the differences among our three manual welding torch models. We've created a handy guide and comparison chart to help you understand the differences and see which one is best for your needs.
Looking for robotic welding torches? View our lineup here.
OTC DAIHEN Manual Welding Torch Models
Blue Torch IIITM
Watch Regional Sales Manager Danny Baumli demonstrate the Blue Torch III and its interchangeable options.


Our exclusive torch offers features that make it one of the most versatile in the industry, especially for comfort and safety.
CO2/MIG/MAG capabilities
180A~500A wide operating range
Comfortable grip with minimized heat transfer
Better ergonomics for a more stable grip and improved welds
Flexible lead cables
Optional interchangeable parts (heat shield, safety grip, and more) are easily installed

The Blue Torch III is compatible with all OTC DAIHEN Welbee power source models.
IntelliTorchTM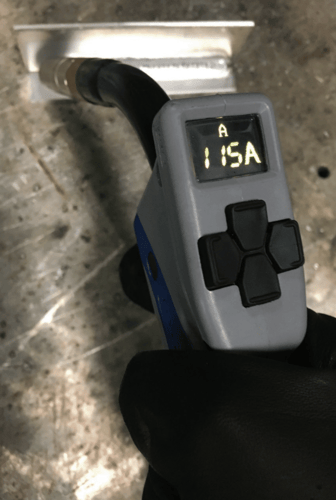 The IntelliTorch offers a convenient display and controls right on the torch handle. Operation is easy, even with a gloved hand.
The IntelliTorch shares consumables with the BLUE TORCH IIITM models and is also compatible with all Welbee power source models.
XTEND-ARC Push-Pull Torch


The XTEND-ARC Push-Pull Torch offers flexibility and the convenience to weld over large areas. Up to 39 feet of lead and an on-torch control and display mean less time walking and more time welding. Inline and pistol-grip versions are available. Supports all aluminum wire.
The XTEND-ARC push-pull torch is designed to be used with our XTEND-ARC family of welding solutions for greater reach.
Welding Torch Comparison CharT
Blue Torch III

IntelliTorch

XTEND-ARC Push-Pull Torch

Grip

Standard, slim, pistol, safety

Standard, slim, pistol, safety

Inline, pistol

Operating Range

13' aluminum

20' steel

13' aluminum

20' steel

39' aluminum

Great For:

All welding needs

Precision welding

Welding over large work areas
Why Choose an OTC DAIHEN Welding Torch?
We focus on quality and technology in all of our solutions. Our welding torches are no different. They're designed to produce a consistent, durable weld, whether you're working with aluminum or an exotic metal.
Quality welding equipment can help improve your output. Make sure your welding torch is up to the standard you need, along with your power source and wire feeder.
View Welding Torches
You can read more about our manual welding torch lineup in our product section.